Starting your own solar energy business can be a very exciting venture and is an excellent way to enter an emerging industry with fantastic income potential. But, your solar energy business isn't just about sunshine. 
The need for small business owners in the solar power business is growing exponentially. The latest estimates, by Google's Project Sunroof tool, show that out of the approximately 160 million properties in the US, 75% are viable for some type of solar panels. Most of those properties could generate enough solar power to fulfill their own daily electricity needs. But who will install all of these solar harnessing devices?
Deciding when to start is clear, it's right now. The question you need an answer to is how. That's why we have developed these 6 steps to help you get in on this ground floor opportunity.

This is a pivotal moment for entrepreneurs. People across the world are clearly on a mission to adopt fundamentally better technology and energy resources. It's only a matter of time before the elevator goes up and you're either in it or stuck at the lobby.
The Accelerating Pace of Opportunity
With potential solar business opportunities being boundless, local solar businesses have a very unique and lucrative opportunity right now. National solar companies tend to focus solely on large projects, solar farms, utility scale projects and commercial properties. This leaves the average homeowner with very few affordable options for whom to turn to for all of their solar power needs. Now, we enter the world of Distributed Solar. By definition, distributed solar are systems that are installed on existing roofs, are installed by local businesses, and are connected to local utility distribution grids. Distributed solar requires no new construction, no tree removal, and no new asphalt and is, simply put, leveraging existing roofs as energy generation platforms.
The benefits of local solar power businesses are vast. You'll be creating solar power jobs, helping to reduce energy costs for your customers and helping the earth by removing the carbon by-products of traditional energy sources. But, navigating a new technology isn't always easy and navigating your own business can be even more difficult.
That said, if the thought of starting your own solar power business seems too daunting, here are options that can help you start a solar business seamlessly.
6 Steps On How To Start A Solar Energy Business
1 ) Start with a solar energy franchise or as a sole-proprietor
New entrepreneurs have many important decisions to make, but one of the biggest is whether to start a business of their own creation as a sole proprietor or to own a proven solar energy franchise system. As a sole proprietor, the business owner has the ability to call his or her own shots and is not restricted by the need to follow the franchisor's operating procedures. However, a solar energy franchise offers many advantages over a typical sole proprietorship. Including:
• A Proven Solar Energy Business Model
• Reduced Risk
• Avoid Costly Mistakes
• Increased Buying Power
• Help With Financing
• Brand Recognition
• Greater Value
2 ) Identify Leading Solar Technologies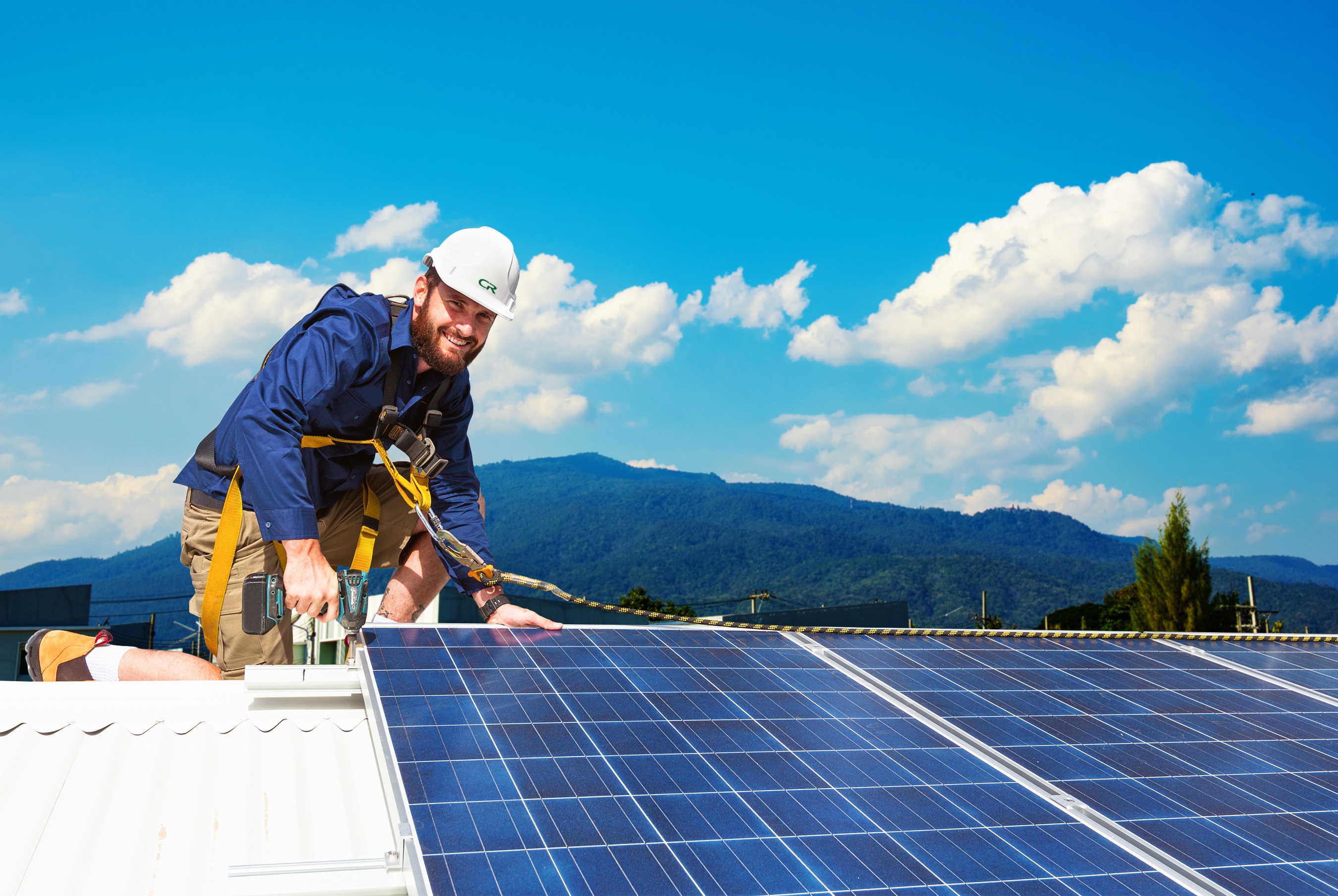 To start a solar business one must first understand the largest solar technologies currently in use. Today's solar technology allows us to harness the sun's many resources in several ways, giving entities flexible ways to employ both the light and heat of the sun. According to the Solar Energy Industries Association (SEIA), there are three primary technologies to focus on.
• Photovoltaic: This type of solar technology directly produces electricity which can be used, stored, or converted for transmission over long-distances. PV panels can be fabricated using a large variety of materials and processes and are widely-used around the world.

• Solar Heating and Cooling (SHC): This solar technology can generate thermal (heat) energy for water heating, pool heating and even space heating. To the surprise of many, SHC technology can also be used for cooling. Solar heating (and cooling) technologies are affordable for customers in a variety of climates.

• Concentrating Solar Power (CSP): By using a variety of reflective materials, like mirrors and lenses, this solar technology concentrates sunlight to generate thermal energy and therefore electricity. Much like traditional power plants, many CSP plants are hundreds of megawatts (MW) in size and some can continue to provide power after sunset.

3 ) Solar Business Model – Leaning In With Your Chosen Platform
By 2022, over 17 GW of solar photovoltaic panels will be installed annually. That said offering solar PV installation is an excellent place to "begin" your new business.
• The wiring and installation – your solar panel contractor and electrician
• The system – the panels, the energy storage device, your local electric company
• The physical equipment and system devices – approved suppliers
4 ) Running Your Business as a Managing Operator or as an Operator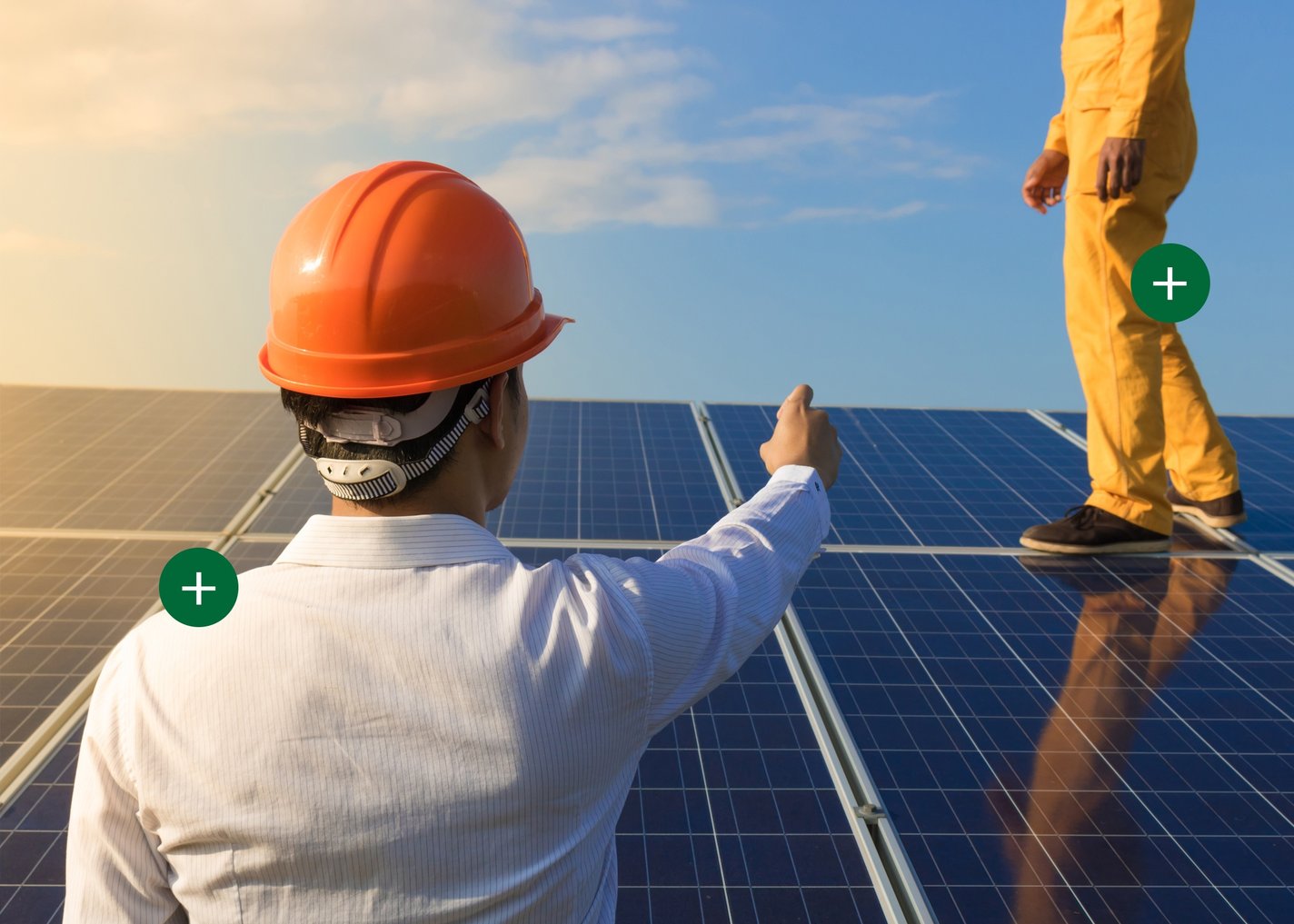 The strategy of working in your business or on your business is an important decision for an entrepreneur to make early on when considering launching a business. The distinction between working on your business and working in your business is the equivalent of working as a managing operator or working as a business operator. As an operator, you're doing the work yourself, and a managing operator you are managing the team that does the work.
When establishing a solar energy business, the Operator status requires that you seek out the necessary certifications and professional licenses to perform the required services for your clients. The Managing Operator on the other hand, simply requires that you contract with a professional who will complete the solar energy project for your clients on your behalf. Both the Operator or the Managing Operator are easier to set up when your business is aligned with a franchise system because the respective Approved Suppliers will happily provide the necessary training and education for you or for your contracted professional.

5 ) Getting Started as a Franchise
One of the key benefits of organizing your business as a franchise is that the assembly of your business will incorporate all the necessary components of an effectively organized business. It's easy to think "I'll just hang my shingle" and you're up and running, but when you start your business as a franchise, you have the benefit of a proven system which includes a road-map for ensuring that your business is organized properly, including; place of business, brand and branding, CRM customer data systems, legal, insurance, licensing, accounting and finance, sales and marketing, customer acquisition, customer follow-up systems, all IT related issues, and more.
6 ) Prepare for Launch – Organize Your Marketing Activities
As you get the final stages of launching your solar energy business, whether as a franchise owner or on your own; it's important that you set and schedule a definitive launch date so your local community will know that you have arrived to market and are ready to begin service.
With the date you choose, remember that it's critical to build excitement around your 'grand opening'. Sprout awareness through an effective and targeting marketing campaign to get the ball rolling and get customers to come to you.
We've made it to the end of step 6! It's been quite a journey, but you know there's still much to be learned and more to do.
---
Start Your Own Solar Business
We can tell since you've read this far that you have a vision, a dream, a drive to get more out of your life with a business that allows you to harness the growth of an emerging industry — while simultaneously making a profound impact in your community and on millions of people around the world.
DIYguru is ready to help you build that business.