Staffing firm Randstad India expects organisations in the Indian EV industry to hire around 10-12 million individuals over the next 5-7 years.
Automobile companies are opting for targeted job postings, lateral hires and luring experts from other sectors to meet their talent demand as the EV (electric vehicle) revolution seeks to gather pace.
Currently, there are around 5,000-9,000 active white-collar jobs with EV-specific roles, data from various staffing firms showed. The most sought-after roles include designing, project management, charging infrastructure and energy management.
Mercedes-Benz India is hiring a workforce with professional exposure of 7-10 years and encourages non-automobile backgrounds. With the transition to electric mobility, the luxury auto brand is on the cusp of transforming its manufacturing operations and is recruiting employees with varied competencies and skill sets, many of which include new-age requirements in the field of digitisation, electrification etc.
"We are looking for a digitally savvy workforce with a combination of business and data analytics skills, capabilities to develop e-commerce channels, and create back-end systems with data mining and science," said Colleen D'Souza, Head of HR at Mercedes-Benz India.
Omega Seiki Mobility, which expects hiring to increase by 40-50 percent over last year, has adopted a "build, buy and borrow" strategy, which will be followed next year as well.
"We need to hire people, develop internally, and encourage internal mobility though attrition makes it tough for HR to do it seamlessly," said Nida Khanam, CHRO at Omega Seiki Mobility, adding that hiring freshers would be the next-level strategy after lateral hiring.
Job roles in focus
Staffing firm Randstad India expects organisations in the Indian EV industry to hire around 10-12 million individuals over the next 5-7 years. This includes 10 million direct recruits into the EV industry and an additional 50 million jobs in EV-allied industries.
Leading companies are seeking specialised profiles to hire, including EV technicians, battery recycling experts, software developers, as well as manufacturing and engineering professionals, said Sanjay Shetty, Director of Professional Search & Selection at Randstad India.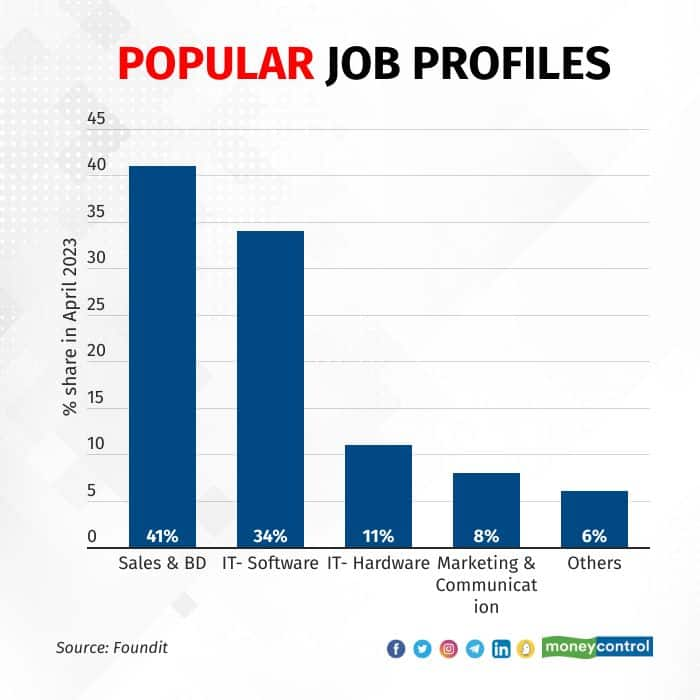 At Randstad, the most sought-after roles include Electronics (sensors, BMS, display panels), Research, Development & Design Engineering, Battery Engineering, Data Analytics & AI. Additionally, an "Invent and Innovate" approach towards skilling and execution is highly sought after.
Besides, Adecco has observed significant demand for skilled professionals in areas such as electrical and electronics engineering, mechanical engineering, software development, and sustainable design.
Skills in focus
With a large skill gap in the market, there is an imbalance in demand-supply, leading companies to rely on their skilling strategy. For instance, Mercedes-Benz India skills young talent through its ADAM diploma course, which now integrates global EV modules — students of the ADAM course are absorbed into its retail network and the wider automotive industry.
For people planning to migrate to EVs, talent experts say strong knowledge of EV technology is required for each job role in the industry. This includes understanding the fundamentals of battery systems, power electronics, electric motors, and charging infrastructure.
"Also, given the complexity of EV systems, engineers and other professionals with strong analytical and problem-solving skills are highly sought after," said Sekhar Garisa, CEO of foundit.
Skills in focus include multidisciplinary EV technology design, Analytical, App Development, EV Data Analysis, EV Powertrain & detailed understanding of prototypes and Testing – functional and components, according to Munira Loliwala, Business Head – Specialized Staffing at TeamLease Digital.
Professionals with cross-sectional expertise, such as chemical engineers, are in demand, he added.
Enroll with DIYguru EV Nanodegree Program which covers EV technology design, Analytical, App Development, EV Data Analysis, EV Powertrain & detailed understanding of prototypes and Testing – functional and components